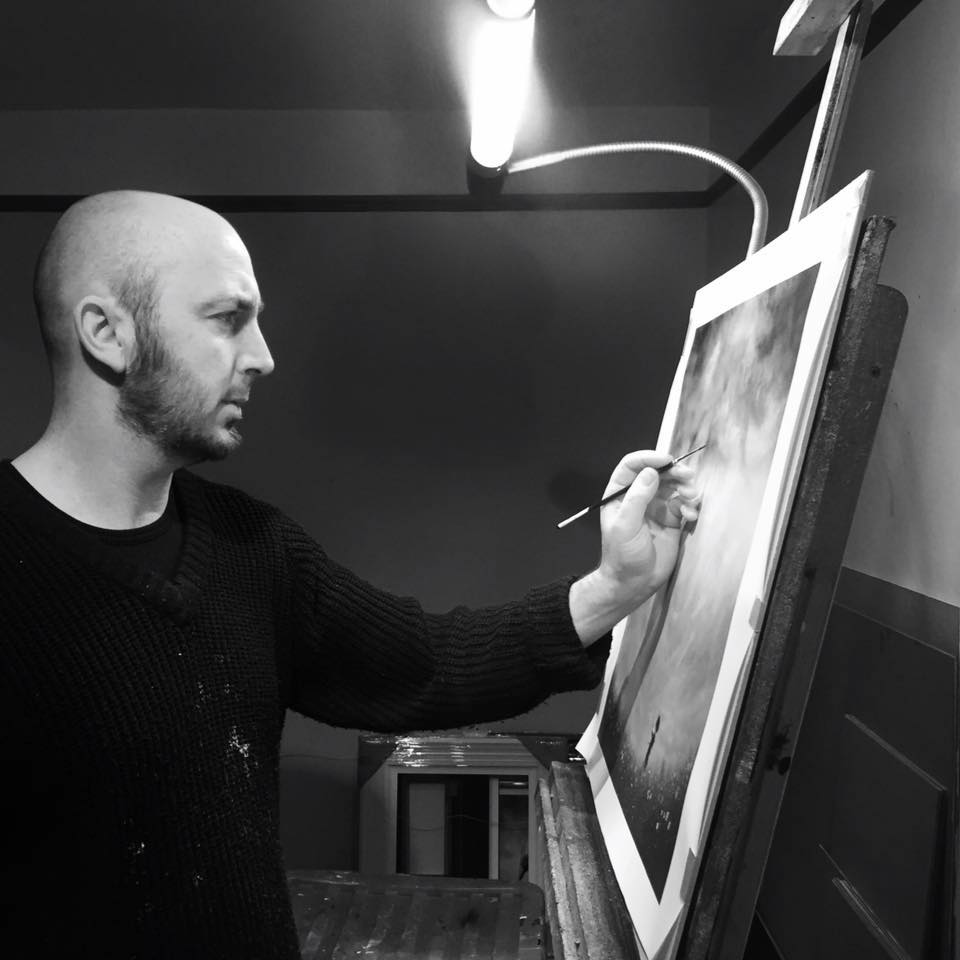 Danny Abrahams is a self-taught landscape artist, born in Bradford in 1977. A late comer to the art world it was his girlfriend Danielle who bought him his first set of paints at the age of 32, to fill the void that had been left by no longer playing music in a band.
Instantly Danny fell in love with art and would have plenty of late nights experimenting with different mediums and techniques to find his own style. It was a fast learning curve of around two years before he started to realise his full potential, eventually he was able to quit his job and start to make a living from selling his work. He now exhibits his work in many galleries nationwide.
Art has now become the focal point of Danny's life. As a true Yorkshire man he is influenced by the local beauty of the northern landscape, and has been inspired by his many travels during his previous career. Combining these images with memories of 'growing up' appeals to everyone with a soft spot for nostalgia. Before he found his love for art Danny had a love for music, becoming an accomplished musician, writing songs and playing guitar for the rock band 'The Hoover Dams'. He found moderate success with the band, gigging at venues all over the UK, appearing on TV and doing live performances on the radio. Danny has a love for the surrounding environment, finding beauty in everyday images. The sky is a powerful subject in his work. The overall beauty, emptiness, rawness and power of a everyday natural wonder that most of us take for granted, sets the backdrop for many of his works.
Danny prefers working with oil on board. It favours his ability to capture the many moods of the landscape and the magical 'skyscapes' that have become his focal point. Inspiration for his work comes from everyday life . As he sits down in front of a bare canvas, he lets his natural ability and creative mind take over, using vibrant colours to create amazing and magical artwork.